Sunlight Home | Learning Center
< back
Stroke Home Health Care in NJ by Sunlight Care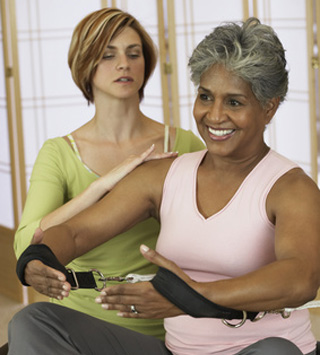 When someone in your family has a stroke, it can drastically change their ability to move around and to communicate. Depending on the severity of the stroke, it may also result in weakness or paralysis in the body. The changes in daily activities may take a toll on your loved one, both physically and mentally.

What is a Stroke? A stroke occurs when oxygen to the brain is blocked; which means that brain cells will begin to die quickly. This can cause problems for the individual within moments of the blockage happening. The person will have sudden bleeding in the brain as well as permanent damage to the brain cells. This sudden damage is seen in the patient as an immediate reaction which can include lack of movement or weakness in the limbs, numbness or drooping in the face, and difficulty with speech. A stroke is very serious and requires immediate attention; it can cause permanent brain damage, immobility, and could potentially be fatal.

Stroke Treatment When it comes to ensuring the individual has a quick recovery and suffers minimal long-term damage, it is pertinent that care is given at the first sign of a stroke. If immediate treatment is not provided, the long term effects can be much worse and result in surgery or ongoing physical therapy. Care will most likely need to be provided to an individual after a stroke to assist them in living a healthy, happy life. It is not a short process to help someone recover from a stoke, and the family members may require help in the process of healing their loved ones. There is no cure for a stroke and constant care may be necessary.

Home Care Services for Individuals Who Have Had a Stroke After a stroke, it can be very difficult for the individual to move and communicate. During this time, caring for oneself can be nearly impossible. Since most family members are employed or have other commitments, it can be beneficial to bring in a professional to help with care of both the individual and their home.
If you need Stroke Home Health Care in NJ, we are here to help with:
Safety Supervision
Walking Assistance
Getting Dressed
Daily Grooming
Personal Care
Light Housekeeping
Laundry
Meal Preparation
Medication Reminders
Socialization
In addition to the tasks above, we can assist with the process of taking your loved one to appointments for services such as:
Physical Therapy
Speech Therapy
Occupational Therapy
Please give us a call and we can discuss all of your options and help tailor a plan that will work for both you and your loved one.