Sunlight Home | Learning Center
< back
Hospice Support Home Health Care in NJ by Sunlight Care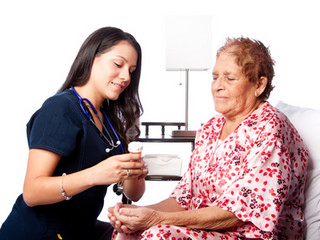 Hospice Care is something that can very difficult for those involved, since the primary goal of hospice is offering comfort until the individual passes. Hospice Care typically offers support during the illness and grief support after the death to the family members.

What is Hospice Care? When someone is on Hospice Care, he or she is facing an illness that cannot be treated or cured. Hospice Care is also referred to as palliative care, and is something that needs the customized plan of a professional to make sure that the individual is as comfortable as possible. The care plan needs to be very practical and incorporate the physical and emotional pain that accompanies terminal illness. There is also the element of grief that has to be taken into account for the family members. Prognosis for hospice patients is typically six months or less. When working with someone who is on Hospice Care there are not only many daily needs that need to be met for the individual, but also for the family members to make sure that they are understanding of the entire process and the steps along the way.

Home Services for Individuals in Hospice When a family member is in need of Hospice services in NJ, Sunlight Care can help to formulate a plan that is going to keep your loved one as safe and comfortable as possible.
Sunlight Care is able to assist with:
Medication reminders
Assistance with medical equipment
Light housekeeping
Laundry
Meal Preparation
Assistance with doctor and medical appointments
Helping with inpatient care
Companionship to the family and their loved one
Hospice Care can be something that is very different from all other kinds of care, and we have the expertise to support you through the process. Sunlight Care will work to ensure the process is smooth and comfortable for everyone involved. Please contact us so we can discuss a strategy for your specific needs.