Sunlight Home | Learning Center
< back
Post-Hospital Home Healing in NJ by Sunlight Care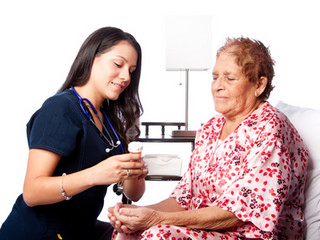 When someone leaves the hospital and heads home, it is not the end of the process but the beginning of a new chapter in healing. It is very important to have as much help at home as the individual was accustomed to receiving at the hospital.

What is Post Hospital Healing? When a person leaves the hospital, there may still be lasting effects from a surgery or long term plans that need to be worked out in the care of that individual. A doctor may order Home Health Care since there are many tasks to be done, and there is a more immediate solution at home than with an expensive long term facility.

What Services Come With Post-Hospital Home Care?

When it comes to Post-Hospital Home Care, the needs of the individual can include more than just general checkups, such as:
Checking wounds and other nursing items
Physical Therapy
Occupational Therapy
Speech Therapy
Services that can also be offered include some kinds of custodial care, like dressing and assistance using the restroom. This type of help is something that is usually mandated by the doctor to ensure that the patient is happy and healthy. While you may have a professional from the hospital or rehab stopping by a few times a week, your loved one may need more care. Sunlight Care could assist in filling in the gap between the intermittent visits from other professionals providing to your loved one.

Post-Hospital Home Health Care NJ Sunlight Care can help with finding a way that to blend these professional services with daily care within your budget so that you can be assured that your loved one is receiving the best possible care. Coming home from the hospital is the start of a long journey; it can be much easier when you work with professionals who care as much about the health and the happiness of your family member as you do. When those moments seem daunting, having professional guidance can make the road to recovery much easier for all parties.