Personal Emergency Response System
Health and Safety Monitoring Systems at Home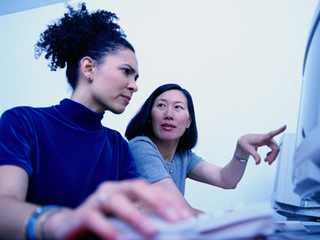 Sunlight Care PERS products provide seniors with options for living independently and safely at home when family or caregivers are not available. Slips or falls are very common with the elderly population and if they are alone the outcome can be tragic. Failure to take medications correctly can result in poor health and hospitalization. Personal monitoring and medical alert devices can be perfect complements to in home care services.

New Customers Qualify For A Free
Personal Emergency Response System*
(*7 hour minimum service per week)
856-780-4000
Sunlight Care PERS products include:
Personal Emergency Response Systems (PERS)

Standard or Cellular (when land line is not available)

Button can be User Activated or Fall Detection
Medication Dispenser Solutions
Wellness Monitoring System using integrated sensors to detect behavior changes and alert family of potential unhealthy changes

Bed sensor monitors sleep time and patterns
Chair sensors monitors resting time and patterns
Motion sensors monitor activity levels and patterns
Door sensors monitor entry/exit times and patterns
Cabinet/Refrigerator sensors monitor access times and patterns
Bathroom sensors monitor frequency/duration for behavior changes
Monitored Smoke Detectors
All Products Include Free Installation for New Home Care Customers ($35 Value)
Personal Emergency Response System (PERS)
Our medical alert systems are easy-to-use and feature the smallest medical alarm help button in the industry. When you need help, simply push your button and one of our friendly Care Center Representatives will answer your call and get you the help that you need.
Is there a stranger at your door? Do you need to step outside to get the mail in inclement weather?
Our Care Call feature is available to help keep you safe. Simply press your button and one of our Care Center Representatives will listen as you answer the door or call to make sure you got in ok from your trip to the mail box.
Our Care Center Representatives are there for you 24 hours a day, 7 days a week, 365 days a year.
Cellular Personal Emergency Response System
Sunlight Care PERS also has a Cellular Personal Emergency Response Service. In the past, PERS needed an active phone line in the home in order to work. With Cellular PERS, no land lines or phone bills are required. Our 3G system is proven and dependable. Just plug in the base unit and press your Personal Help Button.
Our Care Center Representatives are there for you 24 hours a day, 7 days a week, 365 days a year.
MobileCare Personal Emergency Response System
MobileCare brings safety to everyday living. Designed to break through the confines of traditional home-bound monitoring, MobileCare is a complete service that includes a discrete, wearable device to provide highly sophisticated fall detection capabilities for Personal Emergency Response Services (PERS), GPS-tracking & locating, and two-way automated hands-free communication from virtually anywhere via cellular networks. The device connects directly to the Care Center for instant assistance whenever and wherever needed
Fall Detector Button
For those circumstances when a loved one is unable to push their Personal Help Button. When a fall is detected and no sudden movement is made after the fall, an alarm will be sent to the Care Center to get you help. A representative will then activate the unit and talk to you to ensure that you are safe. In the event of an emergency, the Care Center will contact a caregiver, next door neighbor or emergency responder when appropriate to get you the help you need.
Wellness Monitoring System
This innovative aging in place technology helps residents, families and caregivers stay in touch. Using discreet wireless sensors placed in the home our system tracks and learns your loved one's daily routine. If there routine changes too much, you will be alerted in real time by phone, email, or text message. You'll know they are okay because you will be able to check on them at any time using a private, secure web page. Privacy is not a concern because this system is not invasive - it does not use video cameras. Because everything is wireless, the system is extremely easy to set up - just plug in the base station and place the battery operated sensors around the home. The batteries last for a least 3 years and notifications are sent when they needs to be changed. Everything is connected via cell phone technology so there is no need for a second phone line or a broadband connection in your loved one's home.
Your system can be configured with a variety of sensors to meet your unique needs including: bed sensors, chair sensors, motion sensors, access sensors and bathroom mat sensors.
The wireless bed sensor slips under the mattress pad and is not felt by anyone sleeping in the bed. Normal bed times and sleep durations are learned by the system and will notify family when sleep is disrupted too much.
The toilet sensor water proof and allows the system to learn the normal toileting patterns of your loved one. You don't need to know what the pattern is, just if it has changed. Changes can be a warning sign of illness onset.
Wireless motion sensors are used to measure activity levels. Changes in activity levels are another good indicator of how your loved one may be feeling.
The Access sensors can be used on doors, window, cabinets, refrigerators or any other compartment that is important to track access.
Monitored Medication Dispenser
Research indicates that about 55% of older adults do not follow medication regiments properly, 40% of nursing homes admissions are directly related to the inability to properly self-medicate and 30% of older adult hospital admissions are a result of medication non-adherence.
Our Sunlight Care MonitoredMedication Dispensers make it easy to remember to take your medications at the right time to ensure that you always get the right dose. When it is time to take a medication, the tray will automatically turn to the next dose, and an alarm will sound. The dose to be taken is located under the small door on the cover. The medicine is removed by sliding the door back. When the medicine is not taken within 30 minutes of the prescribed time, our Care Center will be notified. The representative will call the patient to remind them to take their medicine or contact a family member
This service can be provided either monitored or non-Monitored.
Smoke and Carbon Monoxide Detectors
Our monitored smoke detectors provide an extra level of safety by contacting the Care Center when an alarm happens. When your smoke detector alarm is set off the Care Center can call to see if you are OK and ask if there is smoke or fire in your home. If there is they will tell you to exit your home and they will immediately call the fire department as well as your responders to make sure that you get the help that you need. The Care Center also receives an alert when your batteries are low in your smoke detector and can call to remind you to change your battery.