Senior care Haddonfield NJ service reviews - Sunlight care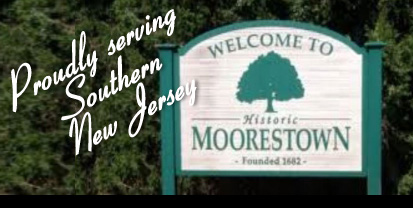 Sunlight Care, LLC is a family owned business. We treat each and every one of our clients like family so if you ever have any problems, please let us know and we'll make it right. Here are some recent letters from our customers:
March 15, 2015 Charlotte B
To Whom It May Concern, Many thanks to the staff of Sunlight Care for the professional and friendly care I received recently after surgery. Elisa Sxxxx., Nurse's Aide, was a perfect match. She knew exactly what and how to provide the care I needed. I would highly recommend you all to other. Thank you again. (read the full letter)
January 2015 Tanya & Jim H
Dear Sandy & Carol, We feel SO good about the fact that your excellent staff and you are helping to care for our parents Earl and Carol J. Earl has said how pleased he has been with the friendly and through service of the agency. Thank you so much for offering what is needed in a situation like ours. (read the full letter)
August 14, 2014 Randy V
Vance, I just wanted to thank you and your staff for all of your assistance over the past few months. The care and compassion routinely demonstrated by your Nurses and Home Health Aides was greatly appreciated. In addition, the fact that I could always reach out to you, the owner, with any questions or problems was a tremendous help and something a customer at a larger agency could probably not depend upon. I also want to express a special thanks to the primary Home Health Aid responsible for my Mother's care (Rosa). She was professional, competent and hard working. However, it was her compassion and dedication to my mother that was extraordinary. Rosa became a trusted extension of our family and someone we relied upon to ensure my mother received the best care possible. We will always remember her and appreciate what she did for us. (read the full letter)
January 28, 2014 Unknown Customer
Dear Sunlight Care, This is a letter of encouragement. You all are doing swell with the terminal patients. You are listening to the patients. That's everything and listening is everything. Yes, doing the daily chores such as changing bedding and administering meds is part of your job. You do it well. Yet, you give by listening-always, from the aides to the nurses, to the social workers, and the administrators, you always listen to the patients. One day, out of nowhere, a patient will express gratitude. It may have happened already. That thank you is just the beginning. You all are going way past what is expected of you. You are listening. What you have there will be remembered there. While you are you listening, the patients are filling you with hope. The day will come as you will appreciate greatly what is given to you, the staff, by the terminally ill. Your gratitude will be great. And it has already started' (read the full letter)
August 15, 2013 Leah F
"Several weeks ago I had need of the services of your company "Sunlight Care". I want to compliment you on the efficiency and competence of the people with whom I dealt.
In particular I want to mention the companion you sent to me, Yvette. She is in my view, an extraordinary employee. She was pleasant, friendly, competent and took the initiative for duties, completing tasks in a timely manner.
(read the full letter)
November 24, 2012 From: Marcia and Ken T
.
We just wanted to thank you for being there. When my mother broke her hip, an assisted-living neighbor suggested we call you for assistance as we prepared for her return home from rehab. We did, and within two days your team had visited my mother's apartment and met with us at the hospital to confirm that you could provide an aide when she returned to her apartment the next day. We were so relieved to have things in place for my mother's continued rehab in her own surroundings. For two moths you provided my mother with a wonderful, caring, live-in aide who facilitated her recovery. As she progressed and her needs lessened, you worked with us to provide hourly assistance to get her to total independence. Most of all we appreciated the always available and invaluable access provided by you, your nurse, and your office. -K & M