Sunlight Home | Learning Center
< back
Adult day care vs. Adult day care centers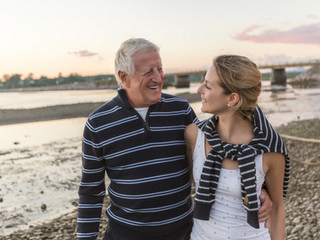 'My father was recently diagnosed with dementia. Being that I work full time and my mother passed away a few years back, and my brother lives down South, finding my dad help in Ocean County, NJ is falling upon my shoulders. My question is; what are the pros and cons of Adult day care vs. an Adult day care center?' - Sandy in Toms River


Sandy's question above may sound like it has an easy answer, but in reality there are some distinct differences between adult day care and an adult day care center. One of the more important aspects of the decision comes down to the senior themselves; do they feel more comfortable in facility settings or in their own home? Obviously a day care center has more social elements available for its members, but most seniors prefer to be at home. Facility settings often require a 'wait for your turn' process, whether it's for toileting or feeding the wait your turn process is not pleasant for seniors. In-home dcare makes more sense.
But if it has to be a facility, Ocean County has a number of adult daycare centers from Toms River to Little Egg Harbor, the challenge is getting the senior ready to go to the center. Here is where Sunlight Care's can help. Our Home Health Aides can get your parent ready in the morning for their trip to the facility.
If you are considering the personal daycare services, Sunlight offers everything from companions (who only cook, clean and provide company) to personal care services (such as bathing, toileting and ambulation assistance) provide by certified home health aides. All our staff are carefully screened and bonded and are available in Manchester, NJ and throughout the surrounding towns of Ocean County, NJ.
Please give us a call to discuss all your options. The more informed you are upfront, the better decisions you will make for your loved one. We are available to answer all your questions. Call us today