Sunlight Home | Learning Center
< back
Skilled Nursing in your Haddonfield NJ Home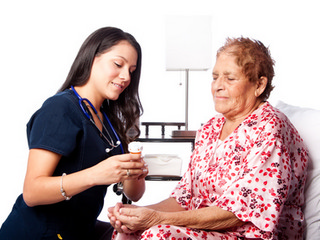 Our medically trained staff in Haddonfield NJ can provide a level of in-home care not found within many other home care companies. When you need skilled nursing in Haddonfield NJ you should be aware of the professional's background, experience and expertise as well as that of the company overseeing that individual on your behalf. Sunlight Care skilled nurses provide you with knowledgeable and friendly Professionals who will manage, observe and evaluate your care. You're in good hands with Sunlight Care and our skilled nursing services in Haddonfield NJ.

Haddonfield NJ provides many activities for seniors to participate in, but many seniors don't because they are unable to drive or are worried about the difficulties of making a trip. Utilizing Sunlight Care home health aides to participate in local activities is a way to improve your loved one's quality of life and stay healthy through exercise. Haddonfield has a Senior Citizen Center at the Mabel Kay Hospitality House located at 24 Walnut Street, Haddonfield, NJ 08033. Some of their activities include a computer club, bingo, bridge, lite aerobics, senior Tai Chi and an AARP driver's workshop. For more information go to Click Here.
In Home Skilled Nursing Care
We provide assistance in helping you improve living and care conditions as well as avoid the deterioration of current conditions and quality of life as much as possible.
Skilled nursing helps you feel better, function more independently and learn to take care of your health needs.
When evaluating Skilled nursing care in Haddonfield NJ, you should keep in mind:
Nursing shifts can be as small as 1 hour a day or as much as 24 hours a day.
Skilled nursing care can be supplemented with Home Health Aides for non-nursing needs keeping your overall cost down.
Skilled nursing care can be provided in your private home or in a assisted living facility.
Sunlight Care provides you with a courteous and professional approach
to making your quality of life as good as possible.
Why use Sunlight Care?
We provide very personal service. We answer the phone 24/7/365 and you can speak to the owner anytime.
Skilled Nursing Services
Visiting nurses Medication set-up Initial assessment and evaluations Pre- and post-operative care Skilled nursing assessment with obtaining and monitoring vitals Catheter care/change Diabetic care Wound care/dressing change Tube feeding, G-tube care and teaching Medication management and administration Other services as needed Skilled hospice support
Skilled Nursing services are provided by a registered professional nurse or a licensed practical nurse in your or your loved one's home when prescribed by a physician.