Sunlight Home | Learning Center
< back
Stay at home & stay independent with our elder care in Haddonfield NJ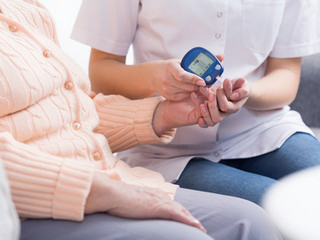 Sunlight Care provides affordable elder care in the Haddonfield area. Elder care can help your loved ones maintain full and dignified lives within the comfort of their own Haddonfield area home. If you need an alternative to nursing homes or assisted living, elder care might be the perfect solution for your loved ones if they live in Haddonfield.

At Sunlight Care we provide elder care to residents of Haddonfield NJ Elder care provides your loved ones with the help they need while allowing you and your family lead productive lives, get to work on time, see the kids' shows, have vacations and get enough sleep. With Sunlight Care elder care servicing Haddonfield NJ, you are not alone. Our flexible services and customized elder care plans will improve your family's quality of life while maintaining dignity for everyone.
Haddonfield NJ provides many activities for seniors to participate in, but many seniors don't because they are unable to drive or are worried about the difficulties of making a trip. Utilizing Sunlight Care home health aides to participate in local activities is a way to improve your loved one's quality of life and stay healthy through exercise. Haddonfield has a Senior Citizen Center at the Mabel Kay Hospitality House located at 24 Walnut Street, Haddonfield, NJ 08033. Some of their activities include a computer club, bingo, bridge, lite aerobics, senior Tai Chi and an AARP driver's workshop. For more information go to http://www.haddonfieldnj.org/borough_dept_seniors.php.
Elder Care in the Comfort of Your Haddonfield NJ Home
Companion or Personal Elder Care to keep your loved one safe and comfortable when you can't be there or if you need a little respite for yourself.
Skilled Nursing Care to help maintain your loved one's level of health or to help restore the level of health lost from an accident or illness.
Utilize our Nurse Advocacy service to help you navigate your way through the health care maze.
We can provide elder care services in Haddonfield NJ, from 1 hour to 24 hours a day,
overnights as well as elder care live-ins.
Why use Sunlight Care?
We provide very personal service. We answer the phone 24/7/365 and you can speak to the owner anytime.
If the needed level of care should increase with are ready to provide Personal Care. We are one of the few Cherry Hill NJ home care companies approved as an aide training facility. The time we invest in our aides during training allows for optimum aide selection & home care matches. We know our aides!
Our Cherry Hill companions arrival and departure times are actively monitored via our proprietary timekeeping system. If they are 10 minutes late we know about it and start fixing it.
Our client web portal allows Cherry Hill NJ clients and family to see your companion care visit schedule or visit history.
Our companions are our employees -- not contractors. They are:
Bonded and insured
Background checked and drug tested
Carefully selected and well-trained
Compassionate & reliable
Companion Care Services in Cherry Hill NJ
Light housekeeping
Laundry, bed making and linens
Clean kitchen and bathroom daily
Socialization, crafts, games & hobbies
Grocery shopping and errands
Nutritious meal preparation
Monitor medications
Local transportation and Escort to stores, doctors, religious services or friends.
Advise family of health changes
Nurse Advocate Services in Cherry Hill NJ
Update client's medical history
Coordinate care among the health care team
Be there, when the family is not able
Visit in the hospital, advocate for client
Attend care meetings in rehab