Warning Signs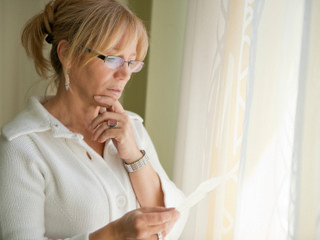 While our great Garden State is a great place to live, unfortunately here in New Jersey our population still can not escape the effects of aging (yet!).In order to begin providing the best assisted living services possible, it is vital we first take a step back to evaluate where along the process, your loved one resides.

While it is true that with aging, we all lose "a step" here and there, there are some memory warning signs that can help distinguish between normal aging and something more.
Below are a few things to watch out for:
Memory Loss.
Normal forgetfulness effects us all, it is when memories don't come back, or the frequency with which they are forgotten, is when it can become a warning sign.
Difficulty with tasks.
Trouble performing tasks that have "steps" (like a recipe), is also something to watch for.
Disorientation.
Difficulty finding your way to or from what was once a well-known place for you, might be outside the effects of normal aging.
Language Problems.
Everyone over the age of 30 will suffers from "Tip of Tongue" syndrome. When a person substitutes the wrong words or forgets the meaning of words, that is when it can be serious.
Changes in abstract thinking.
One of the more important signs to watch for, is a change in what is called the executive functioning of a person. Mathematics, problem solving, etc...
Some others to watch out for...
Poor Judgment
Poor spatial skills (ie., judging distances)
Misplacing personal items
Mood Swings / behavior changes in the person
Loss of initiative (might be depression, but could be sign of something more)