Companion/ Homemaker Services in New Jersey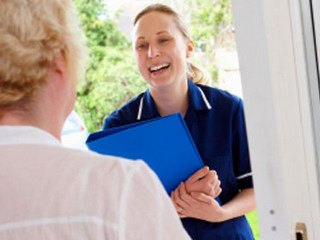 If you are looking for some friendly company and a little help around the house, consider hiring a companion. Companion care is much cheaper than personal care. We can help you get to the store, doctor appointments, family gatherings and fun activities. We will also just visit, watch movies, play games or reminisce about the good old days. Companion care is ideal for clients that do not need hands-on assistance but would like some companionship. Our companions are trained to encourage social involvement, assist in light housekeeping and meal preparation, promote appropriate activities, and can provide local transportation services. Let us give you peace of mind that your loved one is being taken care of when you can't do it yourself.
Companion services include, but are not limited to:
Socialization and conversation
Light housekeeping
Provide respite care
Errands, outings, and trips
Visit neighbors and friends
Maintain calendar by arranging appointments and providing appointment reminders
Meal planning, preparation, and cooking
Grocery shopping
Monitor diet and eating habits
Organize incoming mail
Mail bills and letters
Care for house plants and animals
Supervise home maintenance
Medication reminders
Local transportation to doctor appointments or running errands
Writing letters
Playing games
Accompanied walks and events
Observation and alert of safety hazards in the home
Of course, we can help with all of the above tasks, but most of all, Sunlight Care Companions bring a ray of sunshine into our clients' days and a great deal of comfort to the client's family, knowing all is well.
Contact us today to schedule your free assessment! (856) 780-4000.